This guide is a work-in-progress- every time I find something I like that would make a great gift for a traveler, I add it to this list. This post contains affiliate links. If you buy any items using these links, I get a small commission at no extra cost to you. As an Amazon Associate I earn from qualifying purchases.
Here's an honest confession- most of my family and friends have no idea what presents to buy me on special occasions. Whether it's my birthday, an anniversary, Christmas or Diwali, they're at a loss of ideas and for good reason; as a travel-loving, backpack/suitcase toting travel writer, blogger, and photographer who's always dreaming about the next trip, I don't fit the usual profile of 20-something fashion-loving female gift recipient.
I don't like expensive jewelry- if you'd gift me something from Tiffany, Swarovski, or Pandora, I'd see that as a wasted flight ticket to Oman or Sri Lanka (with flydubai it would cost you even less).
I don't wear a lot of make up and I already have way more than I could use in the next ten years. And perfumes, I have a lot of those too.
I'm not fond of branded luxury goods and I'd hate for you to buy me something like that; I'm always talking about how experiences add more value to our lives than things.
But all that said, there are still things that you could buy me that would make me so happy, I'd be the ear-to-ear smiling happy dancing goof in the room. That list also includes clothes, makeup and jewelry- but it has to be the right kind.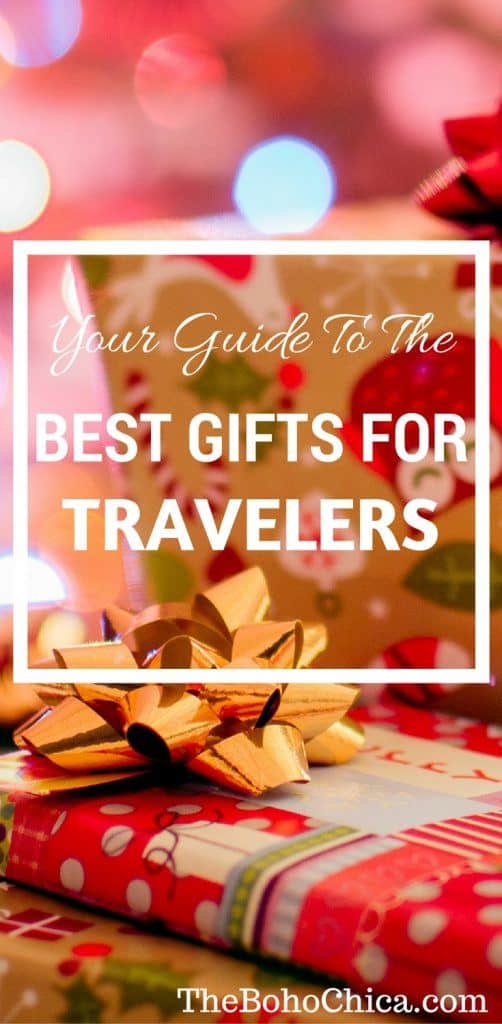 You see, we travel lovers are a strange kind. Our currency consists of flight tickets, hotel/hostel rates per night, restaurant meals in new cities, and cost of adventures. There's a whole bunch of stuff we'd like but we don't just go and buy it. We prioritize and ensure that our travel funds have enough money to keep our adventures going and only then, if we have a little extra, do we go and buy that new dress (that can also be worn as a skirt) or that cute personalized passport cover that proclaims our love of travel.
As such, we're always looking to get the highest value and buy things that suit our travel-centered style because, you know, travel is our thing.
Travel makes us who we are- it's such an inseparable part of our identities that we need the limited things we use to be reflective of our personalities.
So, if you have a traveler in your life and he or she sounds just like me and having to buy gifts for this person drives you nuts, and also because the holiday season and my birthday (wink wink to my friends) is just around the corner, here's my ultimate guide to gifts for travelers- both men and women, organized by budget. There's also a whole lot more suggestions here.