1. Malta is an Archipelago in the Mediterranean.
The country Malta is an archipelago of islands in the Mediterranean and its three main islands are Malta, Gozo and Comino. There's a regular ferry between Malta and Gozo that takes just 20 minutes each way and boat services between all three islands. There's a lot of things to do and see on Gozo, so definitely take the time to visit.
2. Geographically, Malta is Small. Like Really Small.
The geographical area of Malta is just 316 sq.km and it's the 10th smallest country in the world (Vatican City and San Marino are smaller). This means that driving distances are never too long and you can drive to the other end of the country in an hour if you don't get stuck in traffic. As a tourist, this makes traveling around Malta easy and you can explore a fair bit in a week if you're short on time. There is just one international airport, one university and one public hospital in the entire country, which is kind of unbelievable when you're not from a similarly sized country.
3. Malta Has More History Than You Can Imagine
It has been found that the first inhabitants of Malta arrived around 5900BC and they came from around the Mediterranean, Europe and Africa. A second wave of Neolithic colonization in Malta came from neighboring Sicily and lasted 1500 years. The people who came from Sicily lived in caves on Malta, the oldest of which is Ghar Dalam, engaged in cultivation, and around 3500BC began to build stone temples (over 50) on Malta and Gozo.
4. Malta is Home To Megalithic Temples Older Than Stonehenge and The Pyramids
Many of these temples, built of limestone and coralline rock between 3600-2500BC by the people who came from Sicily (also referred to as the temple builders), are still standing well-preserved and they're some of the oldest freestanding structures in the world. They're older than Stonehenge and the Pyramids in Giza, who knew?
During my trip to Malta, I got to visit the oldest freestanding structures in the world- the Ggantija Temples in Gozo, believed to be the site of fertility-related rituals, that are also a UNESCO World Heritage Site.
I was simply blown away by the fact that these were built at a time when the wheel hadn't been invented yet and without the use of metal tools. The name translates to 'Place of Giants' and according to legend, a race of giants built the temples. When you grow up in a city like Dubai where everything is relatively new, just being inside a structure that was built 5,500 years ago gives you goosebumps.
Some other megalithic temples to visit in Malta are Hagar Qim, Mnajdra, Tarxien and the subterranean Hal-Saflieni Hypogeum believed to be around 8,000 years old.
5. Malta Has Been Ruled By 14 Different Powers Through History
After the first Neolithic colonization from Sicily, Malta has been ruled by 14 different empires and powers right up until it gained independence from the British in 1964. These include the Phoenicians (present day Lebanon), Carthaginians (present day Tunisia), Roman Empire, Byzantine Empire, Arabs, Normans, Germans, French, Aragonese, Order of the Knights of St. John and finally, the British Empire.
Its strategic position as an important port, in both trade and military planning, in the heart of the Mediterranean linking Europe to North Africa meant that it was much coveted by empires and dynasties through history.
6. And Every Power That Ruled Malta Has Left Its Mark on Maltese Culture
An inevitable outcome of foreign rule over Malta has been the mark of their cultures left behind on Maltese culture, whether it's on the architecture, language, religion, cuisine or the names of places. In fact, the name of the country Malta is thought to come from the Phoenician 'maleth' meaning shelter, a result of 320 years of Phoenician rule that also formed the roots of the Maltese language. Some think it comes from the Greek 'melite' meaning honey as a reference to Maltese production of honey.
Even today, you can see the influence of Islamic architecture, from two centuries of Arab rule, in the form of colorful, ornate wooden balconies in the buildings of old towns in the country. The Arab influence on the Maltese language is obvious to anyone even a little familiar with Arabic.
7. The Biggest Influence on Malta Was Left By The Knights of St. John
Rarely does one go for long in Malta without hearing about the Knights of St. John; references abound in architecture and history and it is clear that their time in Malta has shaped much of the country's identity.
While Christianity came to Malta much earlier, the Order of the Knights of St. John arrived in 1530. At this time, it was crucial for them to defend Malta, the entry point to the rest of the Mediterranean, from the Ottomans. There was a great amount of bloodshed and loss of lives in The Great Siege of Malta in 1565 that lasted four months, but Malta did not fall to the Ottomans. After the battle, the capital Valletta was built as a fortified military stronghold to prevent future attacks and invasions. Valletta came to prosper and so did the Order of St. John and the city. The new capital soon became a commercial and cultural powerhouse.
8. The Maltese Language is an Arabic Dialect Written in The Latin Script
And borrows words from English, French and Italian as a result of the various foreign forces that ruled the country. Mind blown? When I first arrived in Malta and headed to the Vodafone store at the airport to buy a local SIM, I was pretty surprised to hear the guy who worked there speak to someone in Maltese. It most definitely sounded like Arabic and I even got a few words that I understood, but I didn't really understand the conversation at all.
I was surprised to learn that Maltese is the only Semitic language (others are Arabic and Hebrew), an Arabic dialect, that is written in the Latin script. That is truly amazing to me, having studied Arabic and knowing how it's written in the original script from right to left. Add to this fact, that Maltese is a unique hybrid of this Arabic dialect with Italian, French and English words and you begin to realize how languages cross borders and evolve and grow to survive through history.
So while thank you in Maltese is grazzi (from the Italian grazie), hello is bongu or bonswa (from the French bonjour and bonsoir respectively), and how much/many is kemm (from the Arabic kemm). The Maltese words for numbers are the same as Arabic.
While Maltese and English are the official languages in Malta, Italian is widely spoken around the country, having been the official language during the time of the Knights of St. John.
9. There Are More Churches in Malta Than There Are Days in The Year
Or at least as many, depending on whom you ask. The official tourism website states that there are over 360, while some locals have said that there are around 365, possibly more, which is a lot when you consider the size of the country. It's obvious that the Maltese are a religious people, most of them being Roman Catholic. The Maltese are proud of being one of the oldest nations in the world to adopt Christianity and their religion is an important part of their cultural identity. Other minority religions are Buddhism, Greek Catholicism, Greek Orthodox, Judaism and Islam.
Every town and village in Malta (and Gozo) has a parish church dedicated to their saint that is usually the tallest building in that locality, plus more chapels, cathedrals and basilicas, many resplendent with Baroque architecture and beautiful paintings, sculptures and icons. Feasts, processions and celebrations around saint days are a big affair around the country. If there's only one church you must visit in Malta, it is the St. John's Co-Cathedral in Valletta.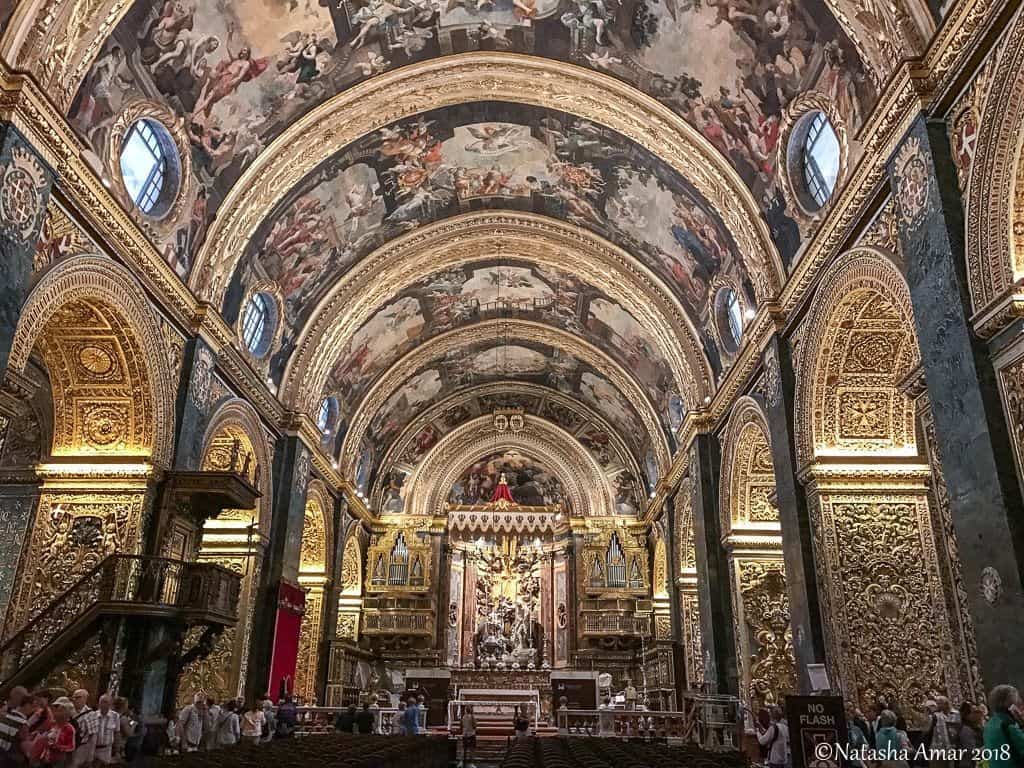 10. Valletta is the European Capital of Culture 2018
The Maltese capital Valletta is a UNESCO World Heritage Site and a beautiful city to walk around in with Baroque architecture, churches and palaces along hilly cobbled backstreets, and fantastic panoramic views over the old town and peninsula from the Upper Barrakka Gardens. Considering that Valletta was the European Capital of Culture 2018, there are a lot of things to see and do in Valletta including cultural events focused on art, fashion, literature, music, films and more, through the year.
11. Maltese Food Could Be The Country's Best Kept Secret
Maltese cuisine is a unique, lip-smacking mix of Mediterranean, Middle Eastern and North African influences. Maltese cooking varies by the seasons, so expect a wide mezze spread, fresh seafood (such as the national fish lampuka), organically produced vegetables, and meat dishes with rabbit (the national meat) and beef.
Think plenty of pates, dips and rich sauces, enjoyed with bread or biscuits, delicious ravioli and pasta preparations, often with fresh seafood, hearty pies, stews and soups, and pastizzi- a flaky pastry with ricotta or mushy peas. A particularly memorable meal I had was at Rubino in Valletta; my main was a sea bass filet wrapped around a pine nuts and pesto preparation, and dessert (that you absolutely must order when dining at Rubino) was Cassata Siciliana, a marriage of ricotta, cake and nuts. Another favorite meal was at Ta Mena Estate where I tried fresh tomatoes, olives, delicious aged sheep cheese and the best sausages that I've ever tasted.
By the way, when ordering at restaurants, the portions are generous; so if you aren't too hungry ask for the appetizer-sized meal that is an option on some menus.
12. Or Wait, Maybe That's The Wine
As a wine lover, I was simply amazed by how good every Maltese wine that I tasted was, and I, unapologetically, enjoyed a lot of it (and bought home bottles in my suitcase). International grape varieties found in Malta include Cabernet Sauvignon, Merlot, Syrah, Sauvignon Blanc, Chardonnay and Moscato, among others while local varieties Gellewza and Ghirghentina also produce great wines. Some wines in Malta have a salty aftertaste because the vineyards are close to the sea, leading the grapes to absorb salt. My favorite was a Gozitan Vermentino called Juel that was light and fruity and very pleasant on a warm, sunny afternoon. You can go wine tasting in Gozo if you like wine as much as I do.
13. Malta is Home to Some of the World's Best Diving Sites
Malta is paradise for divers and also a great place for beginner divers, thanks to its many reefs, caves and shipwrecks found around its three islands Malta, Gozo and Comino. The calm, clear waters offer great visibility and there are plenty of diving schools offering diving courses for all levels of difficulty.
15. Malta is Getting Increasingly Popular with Tourists
It seems like the secret is out and an increasing number of tourists are heading to this Mediterranean archipelago each year. In 2017, almost 2.3 million tourists visited this country of just over 430,000 people! In addition, it is estimated that approximately another 700,000 visitors came to Malta on cruises- by the way, an increasing number of cruises are adding Malta to their port excursions. Recently, Malta has been featured by Lonely Planet, CNN Travel and The Telegraph as one of the world's must-visit places. Still, prices are reasonable and crowds aren't too bad, so go now!
16. Malta Loves Football
Football is BIG in Malta. Malta has a national football team and it absolutely loves the sport but its team ranks 162 at the time of writing.
17. Only 3 People Live on the Island of Comino
A visit to the island of Comino is usually combined with a visit to the famous Blue Lagoon, and while you tour the sights of Comino over half a day, think about this: there are only three permanent residents living full-time on Comino who run the only hotel on the island- the Comino Hotel. Popular with pirates in the Middle Ages, the island of Comino was later used by the Knights of Malta as hunting grounds, then as a place for those who were exiled and much later as an isolation hospital for the quarantined. And if you happen to meet one of the island's three residents, here's what you shouldn't say to them.
18. Many Popular Movies Have Been Filmed in Malta
Malta seems to be very popular with filmmakers and many films have been shot in the country's gorgeous locations. Some movies filmed in Malta are The Spy Who Loved Me, Popeye, Pirates, Gladiator, The Emperor's New Clothes, The League of Extraordinary Gentlemen, The Count of Monte Cristo, The Da Vinci Code, Troy and World War Z.
19. Malta is a Popular Study Abroad Destination for Language Learners
English is one of the two official languages in Malta, widely spoken around the country, as a result of Malta having been a British colony before independence. Couple that with the excellent weather, affordable accommodation and beautiful nature, and it's hardly surprising that Malta is very popular with English language learners who come to learn English in one of many language schools around the country. There are vacation courses that also organize excursions around the country as well as English courses for business communication. Students can stay in an apartment, guesthouse or a homestay with a local family.
20. And You Can Visit Round The Year
With over 300 days of sunshine, Malta is a great round-the-year destination, so don't think twice and book that trip to Malta! Looking for things to do in Malta? Read all my Malta posts here to help you plan your trip.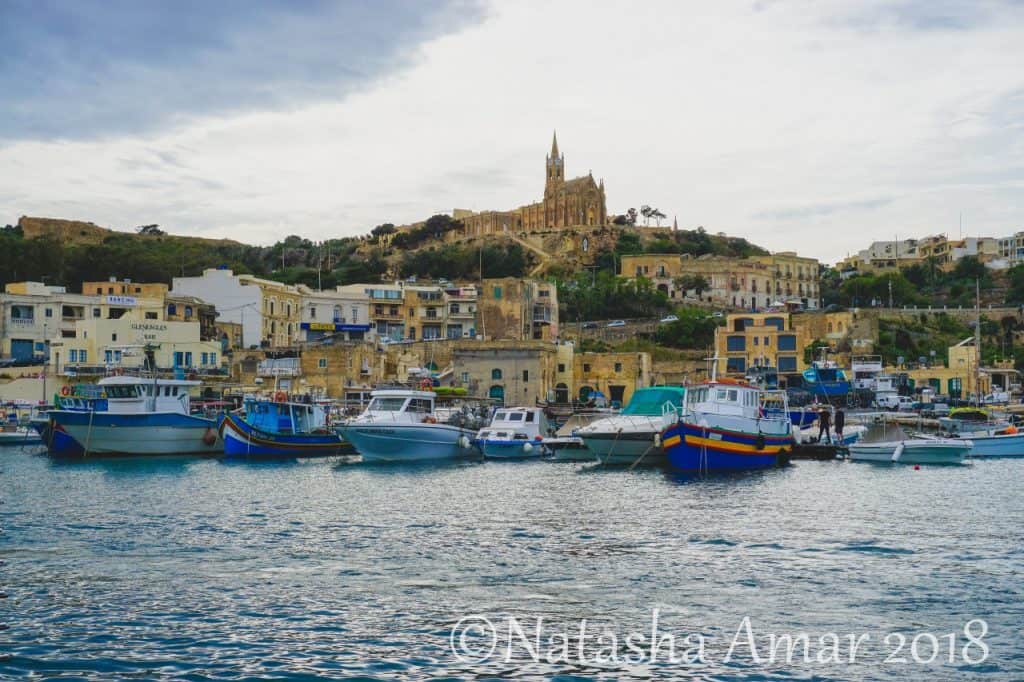 I visited Malta as a guest of Malta Tourism Authority and am grateful to Clive of Malta Private Guide for sharing his local insights. All opinions, as always are honest and independent.
This post contains affiliate links. If you make a purchase using these, I might get a small commission with no extra cost to you, which goes towards running this site.