In 'Istanbul: Memories and the City', Orhan Pamuk writes,
"What gives a city its special character is not just its topography or its buildings but rather the sum total of every chance encounter, every memory, letter, color and image jostling in its inhabitants' crowded memories after they have been living, like me, in the same streets for fifty years."
It's hard to argue that what makes one fall in love with a city is a feeling that has its roots in something far deeper than its appearance. But it does not take as long as fifty years to delve into the essence of Istanbul, a city that has been described over its history by many a distinguished personality as the most beautiful city in the world, perhaps in equal parts for its striking historic architecture and its fearless avant-garde spirit.
Istanbul's character makes an impression even before you've landed, as your flight swoops over swathes of green and the two parts of a bustling city divided by the Bosphorus Strait and united by two bridges- the Bosphorus Bridge and the Fatih Sultan Mehmet Bridge. This introduction, though somewhat grand, doesn't prepare you for the sheer amazement you can't deny feeling when you first lay eyes on Istanbul's skyline- its glorious crown jewels, the Blue Mosque and Aya Sofya, dressed in an ethereal glow, tower above the rest of the city and their minarets reach out to the rose-gold sunset sky.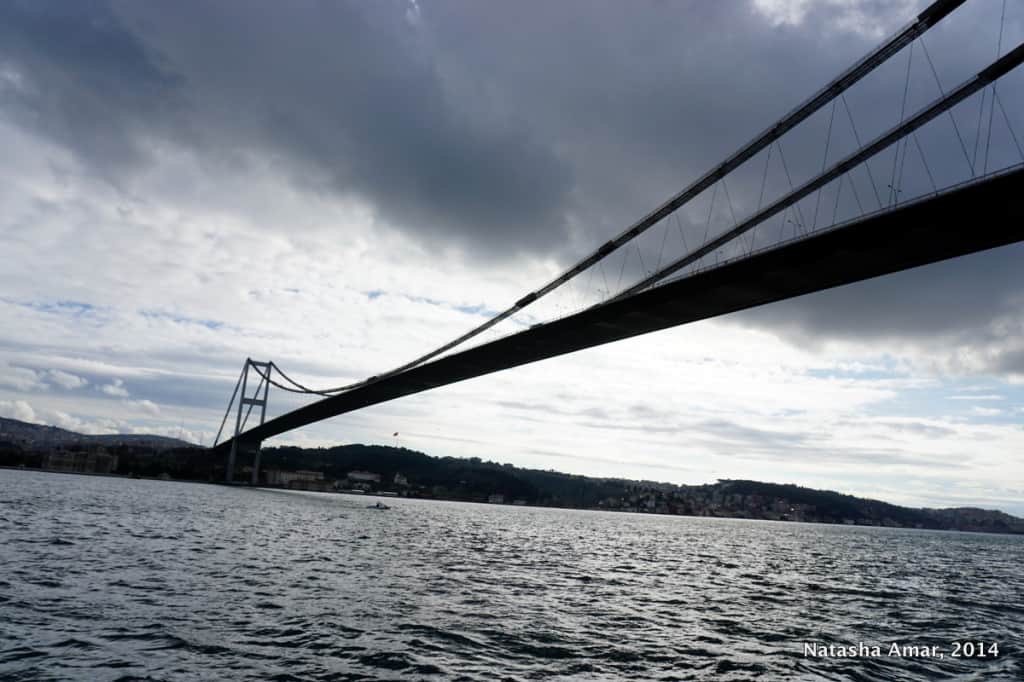 Coveted and fought over by three empires, the Roman, Byzantine and Ottoman, Istanbul's history is plenty evidence of its obvious appeal through the ages, only strengthened by its strategic location with one foot each in Asia and Europe. Unlike many other modern cities of the world, Istanbul's history hasn't been bulldozed over and buried under structures of steel and concrete. Legends and stories of the past are everywhere, waiting to reveal themselves to the observant seeker.
There are those that are easy to find; in the magnificent Aya Sofya where a 9th century mosaic of the Virgin and Christ Child is flanked by 19th-century medallions inscribed with gold Arabic letters, and on the walls of a 15th-century hammam that now serves as a venue for a religious Sufi ceremony performed by whirling dervishes. And then there are others; shared in the labyrinth alleys of Sirkeci by elderly locals who invite you into humble teahouses, and mysteries pondered upon by those standing in the eerie subterranean cavern of the Basilica Cistern, staring at the upturned head of the mythical sea nymph Medusa.
Get your Turkish visa online here. Here are some things to do in Istanbul.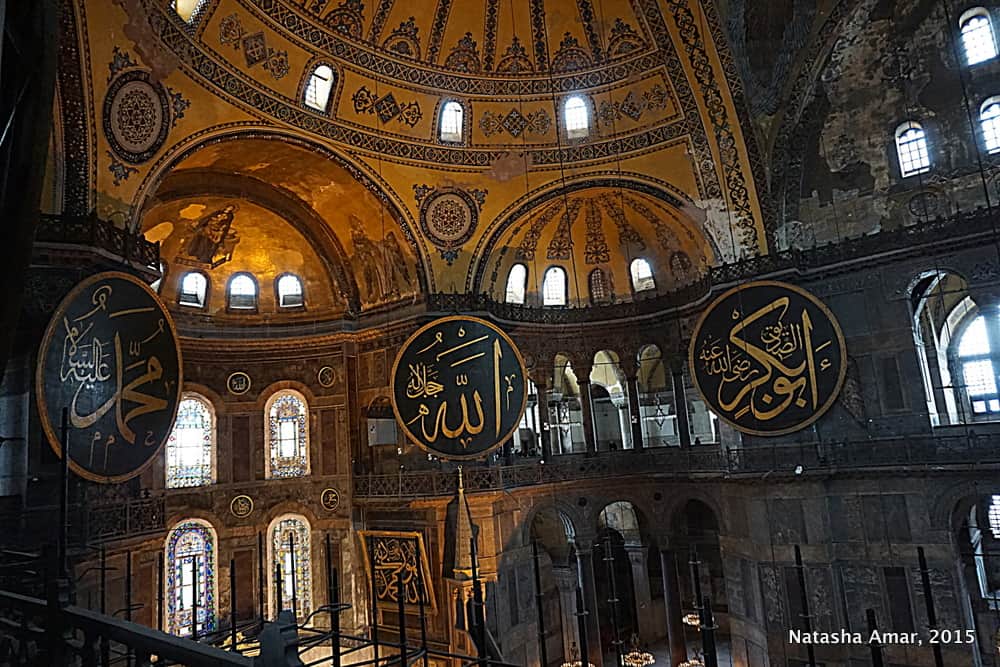 While the city holds on to invaluable remnants of its past, it is also home to a warm and hospitable people who confidently stride towards modernity with a remarkable zeal for life, and are not in the least bit shy to share their opinions, often with a dash of creativity. A wander in the graffiti splattered backstreets of Galata introduces the first-timer in Istanbul to a vibrant and young community that are both inspired and stimulated by the city; artists, designers, musicians, writers, creatives, intellectuals, free-thinkers and hipsters who paint, sculpt, sketch, and record in workshops and studios, and hang out in trendy cafés and tea gardens to discuss politics and shape the contemporary story of Istanbul.
Just like its residents, the city's different neighborhoods wear diverse personalities, each one equally captivating. Istanbul beckons to you amid the delightful cacophony of the Grand Bazaar, unfurling carpet after carpet to hold your attention with intricate designs and deep hues, and engaging you in a playful game of skilled negotiation over cups of tea.
In the tourist area of Istiklal Caddesi, the city serenades you with the Middle Eastern beats of a darbuka interspersed with jazz from a sax, even as you're having a laugh trying to get your hands on a dondurma from a particularly mischievous ice-cream seller. While historic Sultanahmet sweeps you off your feet with countless UNESCO World Heritage Sites and traditional markets, trendy Beyoglu offers the ultimate seduction and tempts you to stay awake until the wee hours with its fashionable crowds, elegant restaurants and lively nightlife. Share a quiet moment with Istanbul onboard a ferry that cruises along the Bosphorus and before you know it, your tryst with Istanbul, the world's capital, will have turned into a love affair.
This post was created in partnership with the World Tourism Forum 2016.
This post contains affiliate links. If you make a purchase using these, I might get a small commission with no extra cost to you, which goes towards running this site.